Get Results
Win with Journalist Outreach
---
This 1-hour course shows you how to build SEO (backlinks) & PR (awareness + authority). Invaluable for freelance writers, marketers, SEOs, and business owners.How can I help you or your writer find success in journalist outreach for PR & SEO (backlinks)?Click Play:
Why this course? I'm no e-guru. I'm simply an expert at journalist outreach:++ Over a 2-year period, I wrote 3,000+ of these email pitches. My lifetime win rate was 1 in 5.++ In the 3 and a half years building Jolly SEO, I trained hundreds of writers to send 125,000+ pitches, earning 10,000+ high authority, Google-safe wins for our clients.++ This $50 course will kickstart your skills and success in journalist outreach.
Not convinced by that intro? Read one student's feedback: "About your intro: I'm afraid you're selling this way short. I understand it's your first time, but you've got specific, valuable info here.
I've had a course for 2 years... I hope you raise it exponentially the next time." -Bobby Kennedy, Founder at BecomeTechnicalWriter.comDon't worry! I'm not planning to raise the price, so consider this:
Proven Advice
Learn with an Expert
---
Agency owners, website owners, SEOs, marketers, and freelance writers have all used my tips to achieve success. Here are a few endorsements:"That was super helpful feedback!! I'll pass it on to the writer. Specifically cutting out fluff, unnecessary transitions that make it difficult to copy and paste, shorter sentences, less sentences per paragraph, and considering nofollow links." - Jonathan Prichard, Owner of MattressInsider.com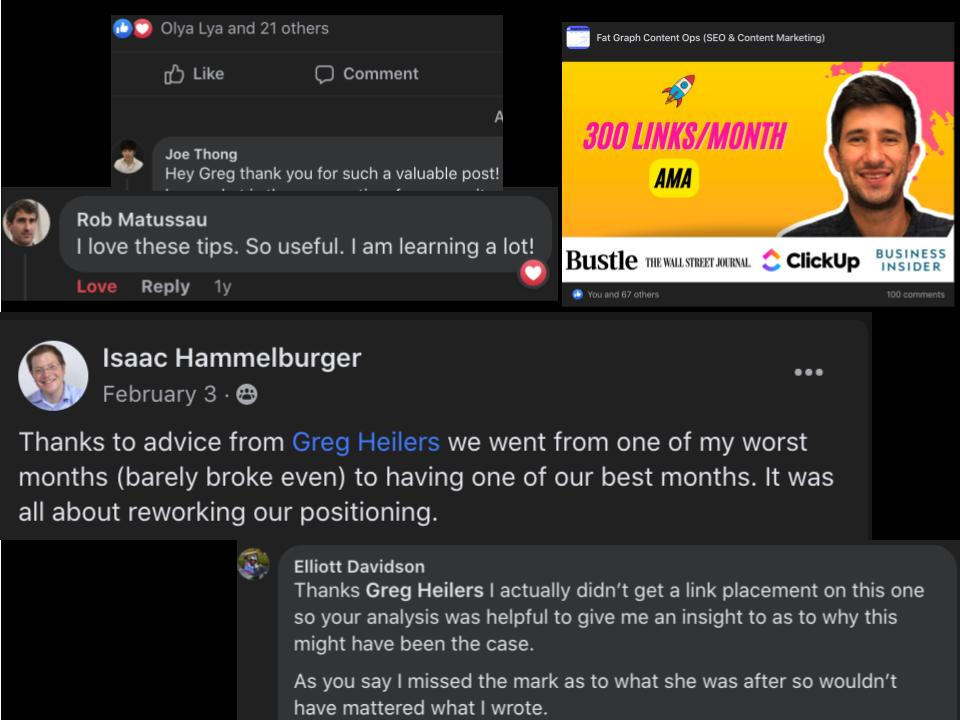 PitchResponse
More Opportunities, Faster
---
I'll teach you how to find opportunities for your exact needs, whether you choose to use our software or tough it out using the old-school email newsletter.This $50 course includes FREE PitchResponse access for 60 days. Easy-to-use UI, Slack/email notifications for the best opportunities, and more.Free PitchResponse signup instructions are in the first slides of the course. PitchResponse tiers are $29/$99/$199 per month, so clicking here buys an immediate ROI up to 8x:
Proper Pitching
Style Matters
---
The techniques in this course are shaped by my sending 3,000+ pitches with a 1 in 5 win rate, and growing Jolly SEO to earn 10,000+ wins from 125,000+ pitches.Jolly's quality standards are by far the best in the industry. See the Head of SEO at CoinMarketCap's honest review to the right. You can achieve these same results with this $50 course.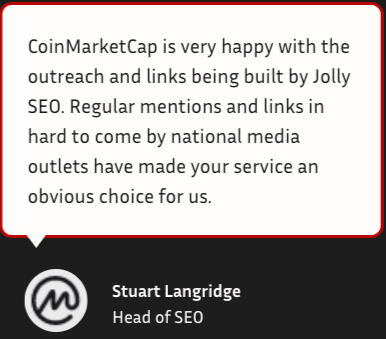 Work that Stands the test of time
Long-Lasting ROI
---
Unlike paid backlinks & PR opps, these links stand through Google algorithm updates and website revamps for years. See evidence here:
You can buy backlinks for $50. But, they'll earn Google's wrath in the next algorithm update.Buy this course for $50 instead, and learn how to build lasting trust with your audience: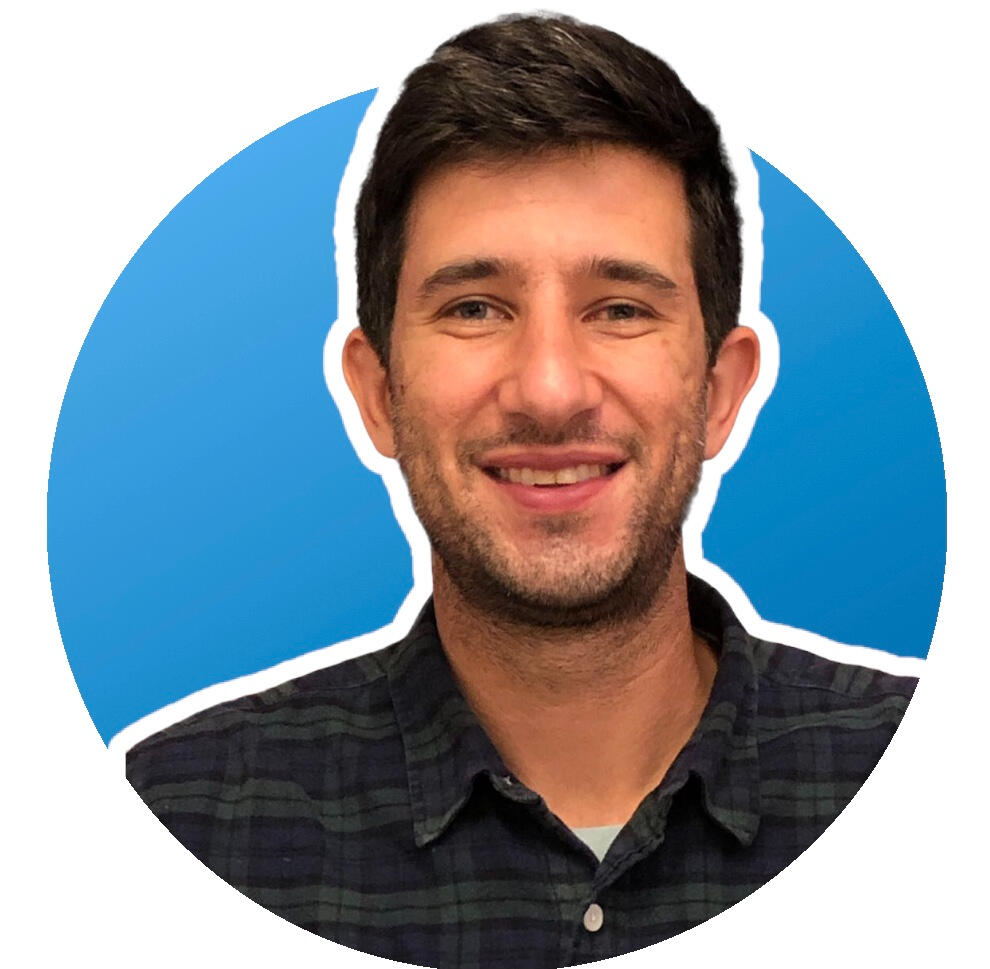 Money-Back Guarantee
Personally Guaranteed
---
If you send 25 pitches in each of your first 3 months, and still do not have a win 90 days later, I'll return 100% of your money. Ask around: I live by my word.
This is my best training material in course format, and two months of PitchResponse subscription included, all for only $50:
© 2023 Greg Heilers. All rights reserved.